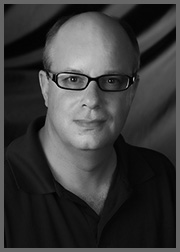 Behind the Camera


Since picking up my first Polaroid Swinger Camera in Rochester, NY. back in 1967 I knew I was hooked. Graduating to an Argus C3 film camera was a natural step up from the polaroid camera. The darkroom experience and the mystique that goes with it is almost something that does not exist at present. I am fortunate to have experienced this world. The years working with film have made me a better photographer. Fast forward 25 years, and my studio is nearly 100% digital. I will forever hang on to my Nikon F3 and view cameras.

My career in photography has put me in wonderful places around the world, allowed me to meet and work with great talents, and photograph some truly innovative products made by individuals, small companies, and large corporations. Photography is a collaboration with people and their ideas. It is this that I truly enjoy. Putting a person at ease for a portrait that shows their true personality or photographing a still life that comes alive is what I strive to do in my photography and your photography.

The Studio

David Gibb Photography and Design is located in the historic town of Jacksonville, Oregon nestled in the foothills of the Siskiyou Mountains. Once a bustling gold rush town, Jacksonville now bustles with world class dining, Britt music festivals and quaint homes, wineries and tasting rooms all on a historic well preserved backdrop. The studio is located in the downtown district in the historic Kubli Building. Jacksonville is only 8 miles from Medford International Airport (MFR). Jacksonville, Oregon is a great place to live, work, and create.